BOOKS FOR ALL- SHREE JAIN BOOK BANK.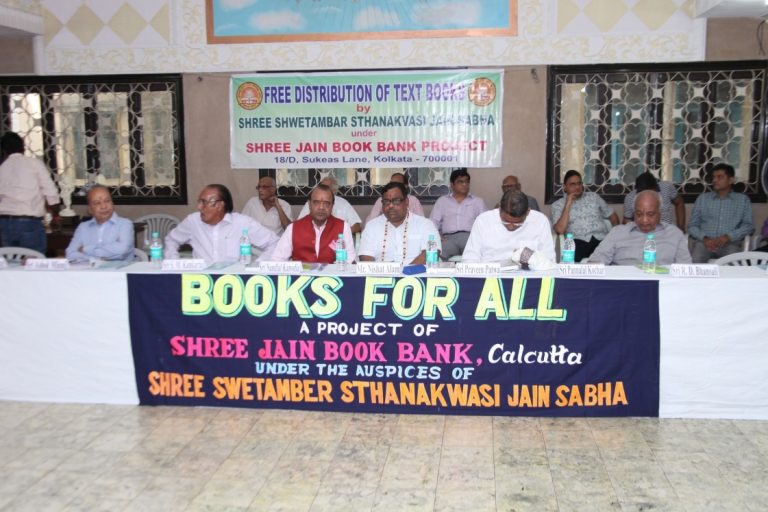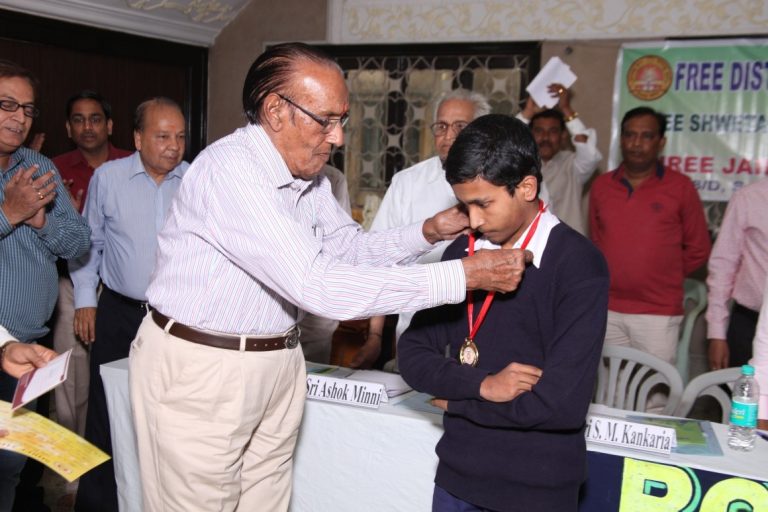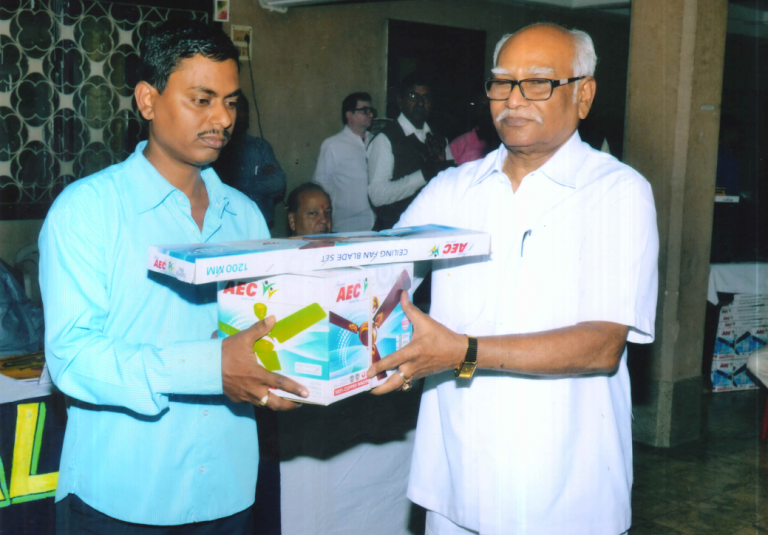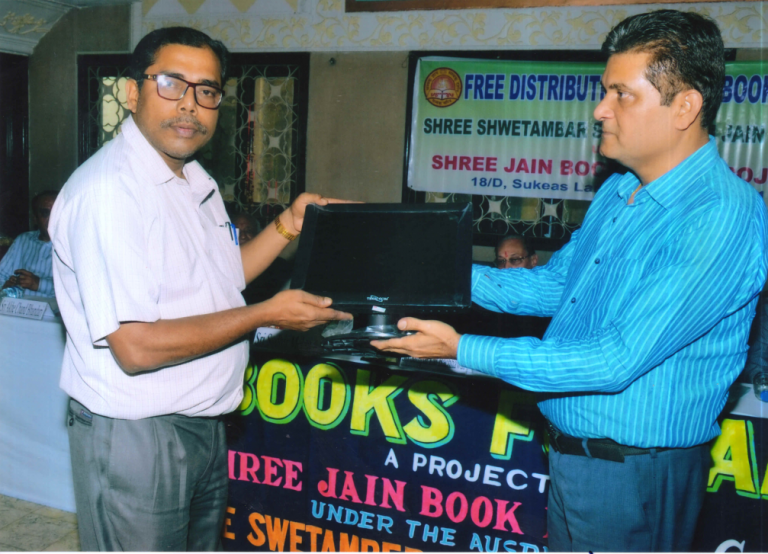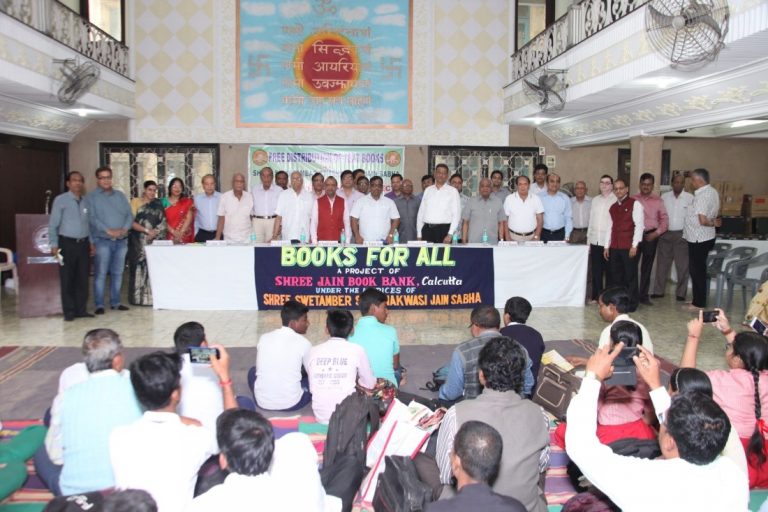 For a developing nation like ours, literacy and education hold immense importance. Considering this, the Sabha came up with its 'Books for All' project by the Shree Jain Book Bank. The idea behind this project was that nobody should be deprived of learning because of the lack of books. The Sabha decided to ensure that distant, rural areas of our state are able to receive the right kind of books they need. For this, a lot of research and surveys were also conducted. The book-bank team started with 560 students and within merely 5 years the number went up to 1600! The ongoing activity still distributes free books to students of the 9th and the 10th standard. Not limiting their efforts to just books, the Sabha has successfully built 458 Book Banks, 37 Computer Centers, 9 Tailoring Centers, sewing machine distribution, interest free loans, clothing distributions, furniture distributions for schools etc. this effort of the Sabha has been appreciated time and again.
Helping the ones who are not as privileged financially is the true goal of Manav Seva Prakalp. Initiated on 15th August 1995, Manav Seva Prakalp distributes ration to underprivileged people who have no one to look after them. Initially 60 such families were chosen in the Howrah region who were to receive rations on a monthly basis at the SJV Howrah Campus. Rs 41000 worth of ration is distributed to these families on the 1st Sunday of the month where an individual hamper consists of 7kg of rice, 1 kg daal, 1 kg sugar, 500 gm salt, 200 gm off mustard oil and a packet of biscuits. With the immense support from our gracious donors, the seva was later started at the Cossipore campus in the memory of late Smt. Phoolkumari Kankaria. The Sabha thanks its benevolent donors for their gracious support.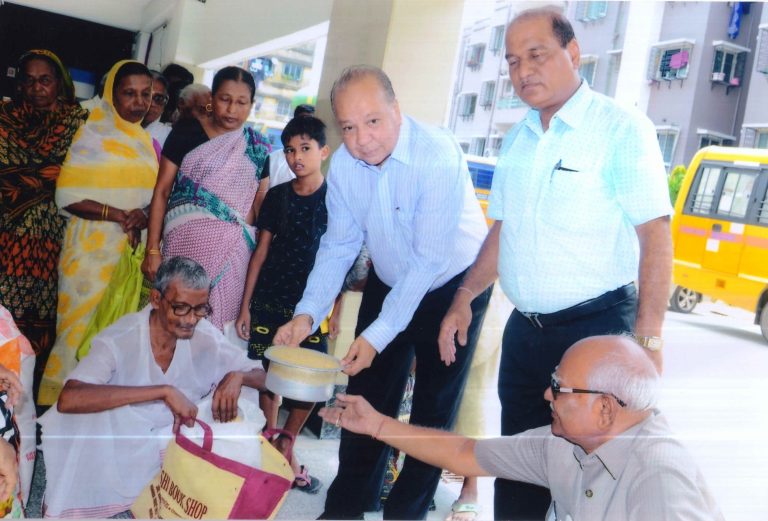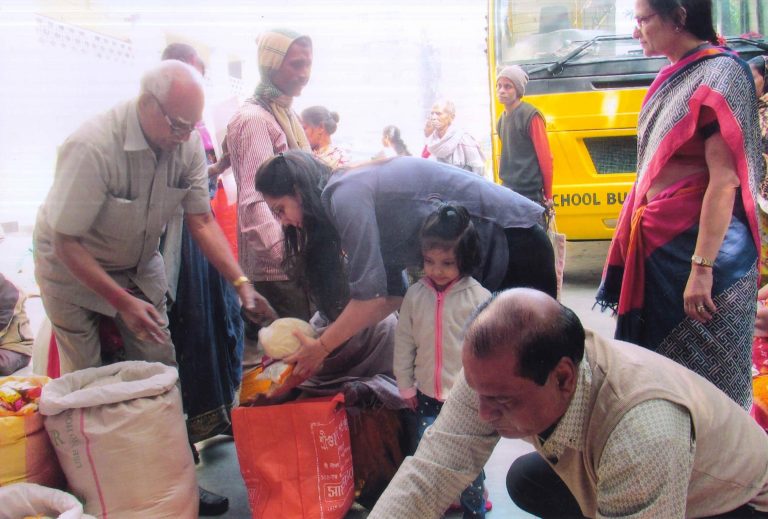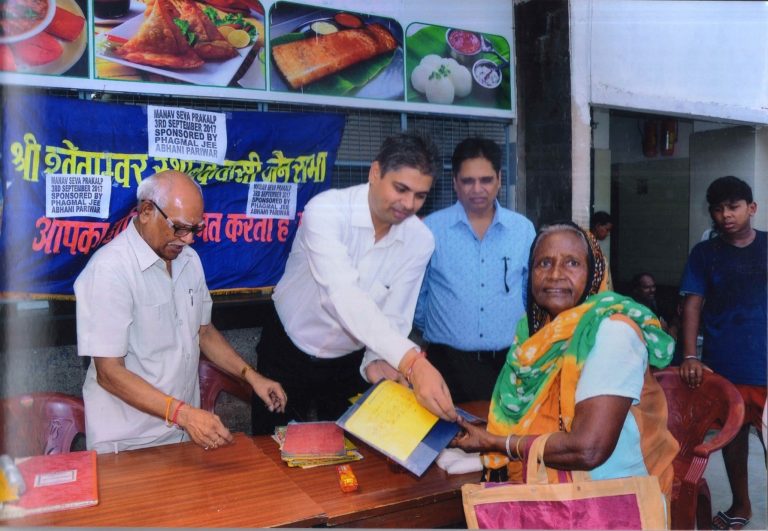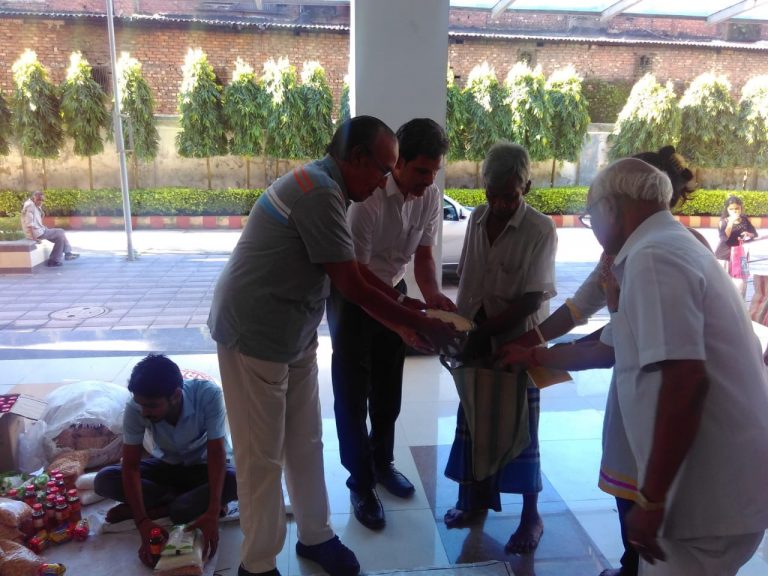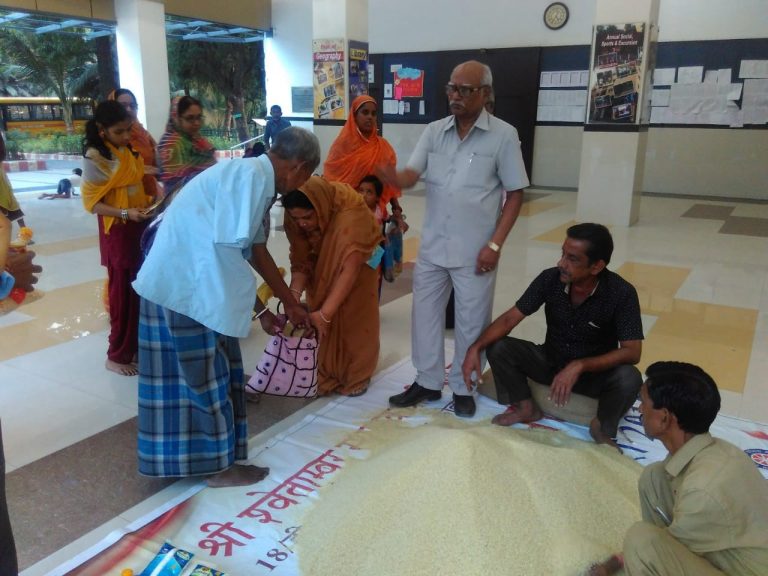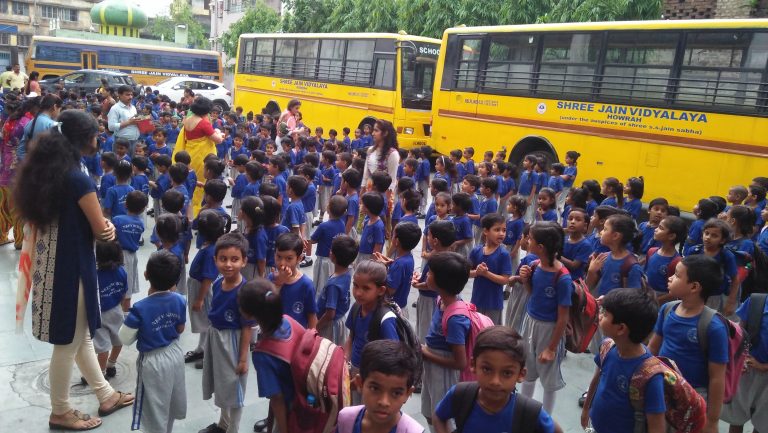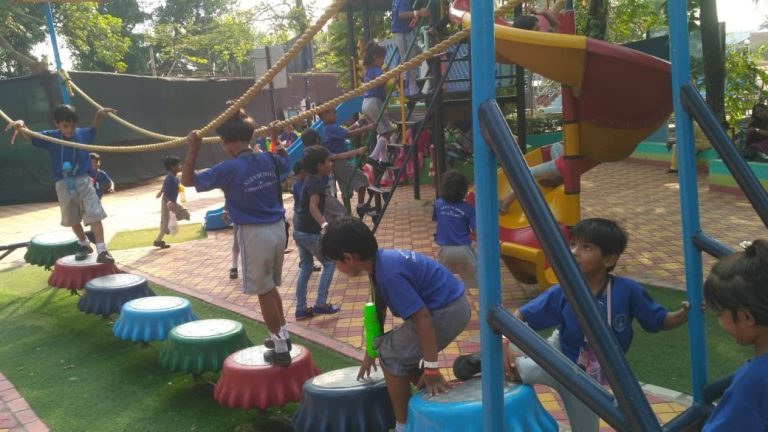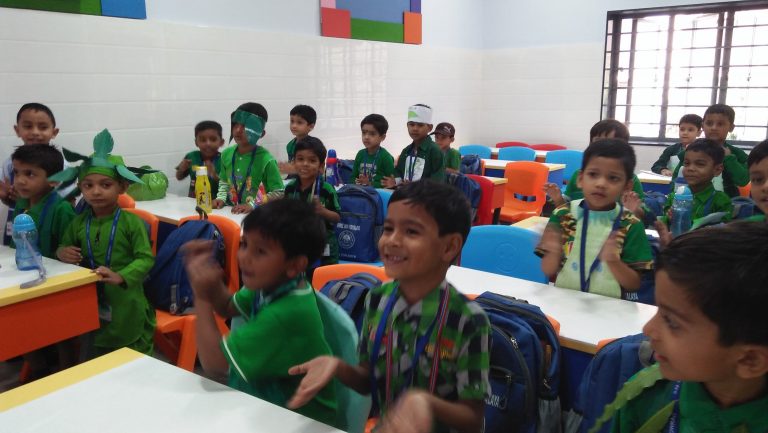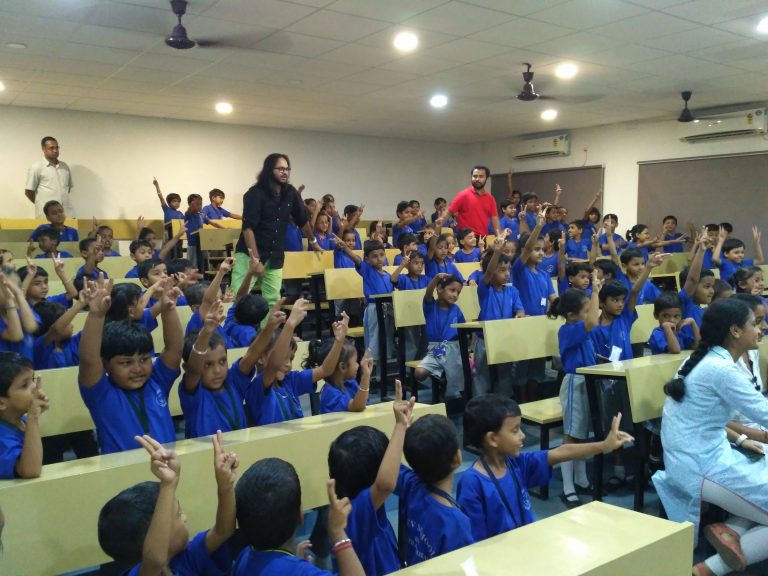 With the association of Chhatrachhaya, NEEV – Howrah, an English medium, Evening Primary school imparting free education to the underprivileged, started its journey in the year, 2011 on the premises of Shree Jain Vidyalaya, Howrah. With the success of this effort, the Sabha also went forward with the NEEV – Cossipore under the same governance which started at the premises of Jain College in Cossipore in the year, 2014. Together, both the institutions have a student strength of around 600 students. Here, education is given out in a very playful and interesting manner increasing the willingness of the pupils to learn. Students are also encouraged to take active participation in extra-curricular activities which they seem to highly enjoy. All amenities are provided free of cost including their textbooks, exercise books, uniform, stationery etc. to ensure that no student is held back in any way.
It has been seen that a number of people have to give up on their higher studies because they cannot attend an over-the-weekdays programme. With IGNOU (Indira Gandhi National Open University) this issue is taken care of to a great extent. The Sabha decided to give its contribution for this movement. Shree Jain Vidyalaya Howrah IGNOU, special study centre 2840D started in the year 2003 where different courses at graduation and post-graduation level are taught. Classes for various subjects are held on Sundays and exams are held twice a year during June & December. At present the total number of students is about 5600. There are about 30 Councillors apart from the coordinator and Asst. Coordinator & office staffs who play very important role in running the centre smoothly. The Degrees from IGNOU are duly recognised by all the major universities for Higher studies.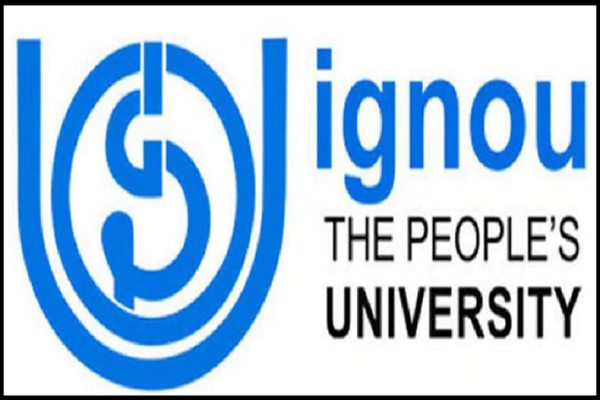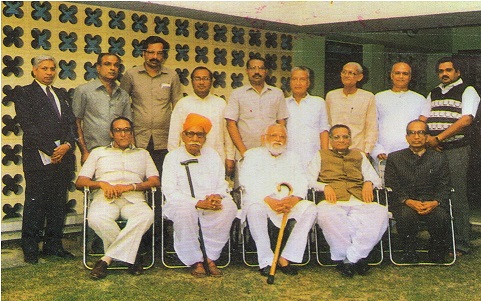 Under Vichaar Manch, the Sabha felicitates National Achievers in Literature, Social, Culture, Arts and Politics etc. for the last 32 years, hundreds of such achievers across the country have been honoured in grand functions in Kolkata, thereby promoting and encouraging people in these fields to do better work.
KUSUM SUNDAR HIGHER EDUCATION FUND
The fund was launched in the year 2008 on the occasion of celebration of 80th year of the Sabha. The purpose of this fund is to provide interest free loan to aspiring meritorious students to pursue their higher education. A student is provided with a loan of the maximum amount of Rs 2 lac which is returnable in instalments after the education is completed and he/ she starts earning.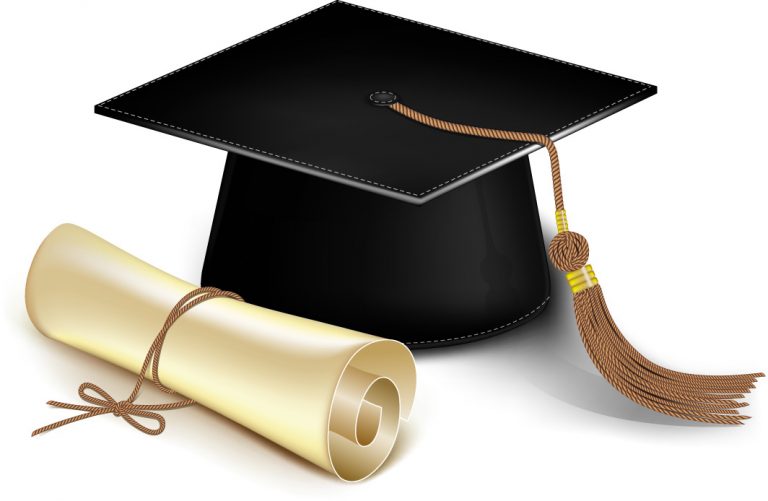 SHREE JAIN SHILPA SHIKSHA KENDRA - NIOS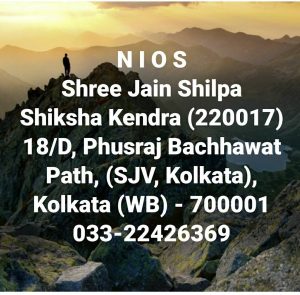 The Shree Jain Shilpa Shiksha Kendra turned out to be a boon for the people who cannot afford to attend over-the-weekdays conventional learning programs. The Sabha decided to tie up with The National Institute of Open Schooling (NIOS) to bring multiple courses for enthusiastic learners. Classes for Secondary as well as Higher Secondary level were provided on Saturdays and Sundays at the Sabha premises. More than 550 students were a part of this program every academic year until the program was halted in 2018.
Giving high-class formal education at a very nominal annual fee and approximately 25% of our students receive subsidies ranging from 50-100%
More than 800 underprivileged children are receiving basic formal education free of cost and are also being provided free books, clothes etc.
More than 1500 book sets are distributed annually to the needy children of rural schools in West Bengal.
Every year several computer centers are opened in the rural schools of the state.
Infrastructural support provided annually to rural schools by providing fans, water dispensers and constructing toilets especially in girls' schools.
Interest free Higher Education Loan to hundreds of meritorious needy students.
Distributing sewing machines to poor and unemployed women to help them earn their livelihood.
Constructing community toilets in villages.
Ration distribution to distressed families.
Every month 30/ 40 plastic surgeries are done free of cost to poor infants suffering from cleft lip and palate.
Free distribution of limbs and calipers and their maintenance.
Free eye surgeries through Camps.