SHREE JAIN VIDYALAYA KOLKATA
A journey of an institution which started with one room, one student and one teacher in the year 1934 has today become one of the nation's premiere institutions with a sprawling number of 2500+ students who set new benchmarks for academic excellence every year. The institution is very close to the Sabha's heart as it was one of the very first efforts undertaken by the Sabha and is also a prime example of what can be achieved if there is determination to execute selfless services towards the society.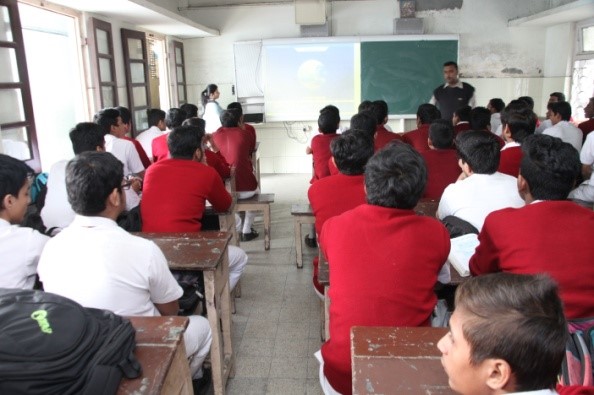 Every academic year consists of more than 2500 students gaining State Affiliated Secondary and Higher Secondary Education.
Boys from the Higher Secondary Section can choose between the Streams of Science, Commerce and Humanities based on their interests.
To ensure that our learning process is top notch, a number of amenities like Smart boards, Audio Visual rooms, Community Hall and a massive Library play a key role.
Multiple laboratories for Sciences like Computer, Physics, Chemistry and Biology allow a pupil to have quality practical exposure.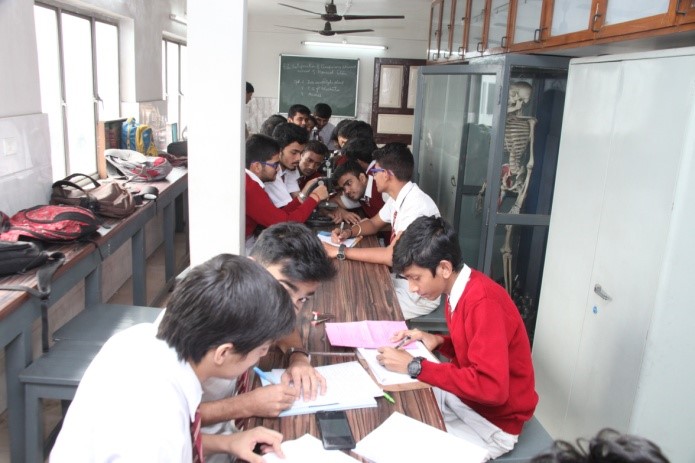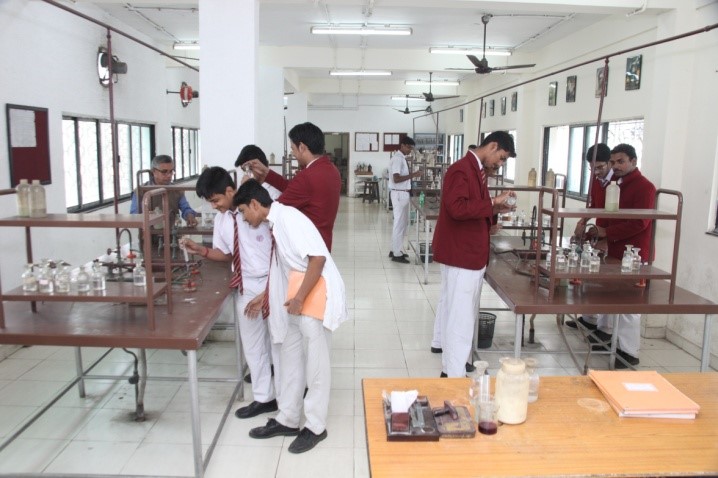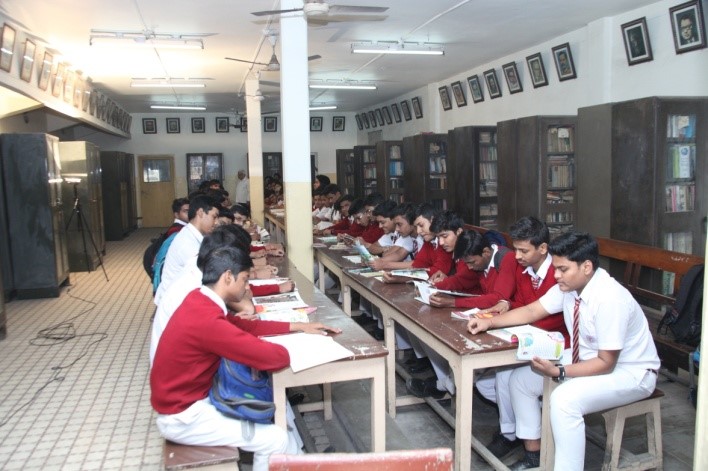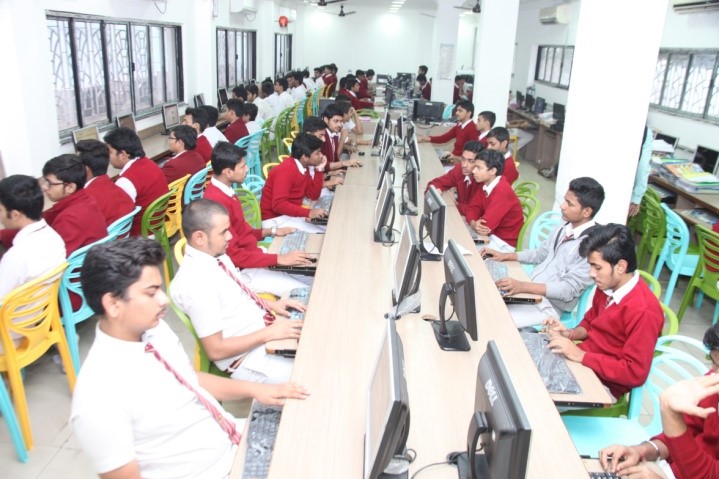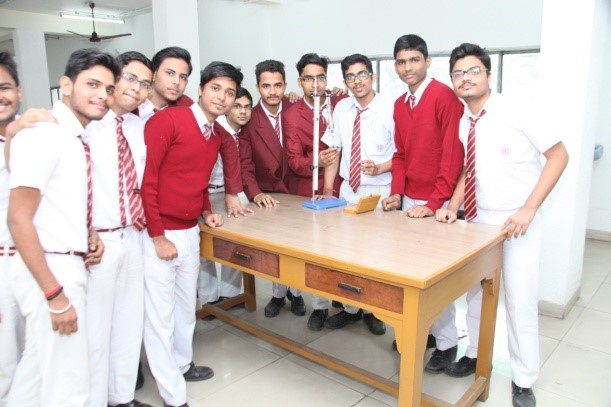 CO- CURRICULAR ACTIVITIES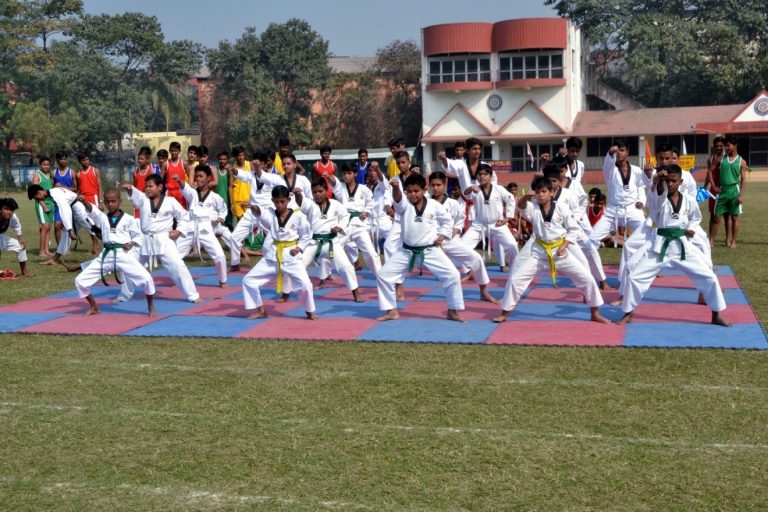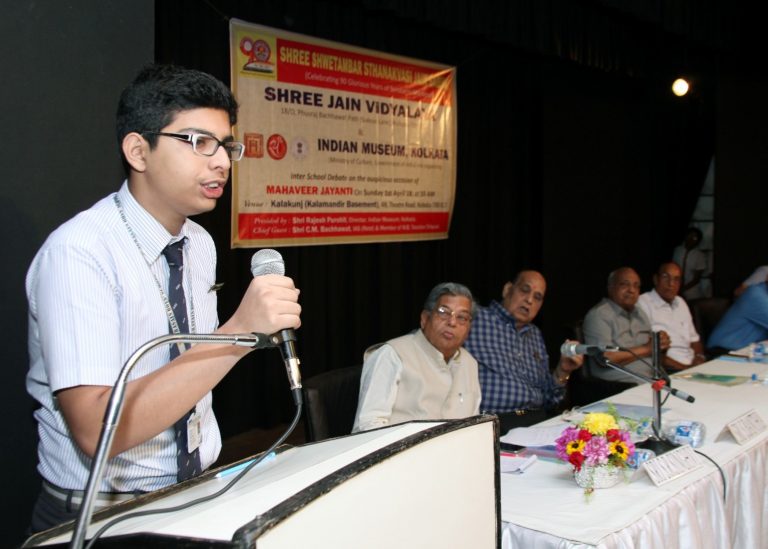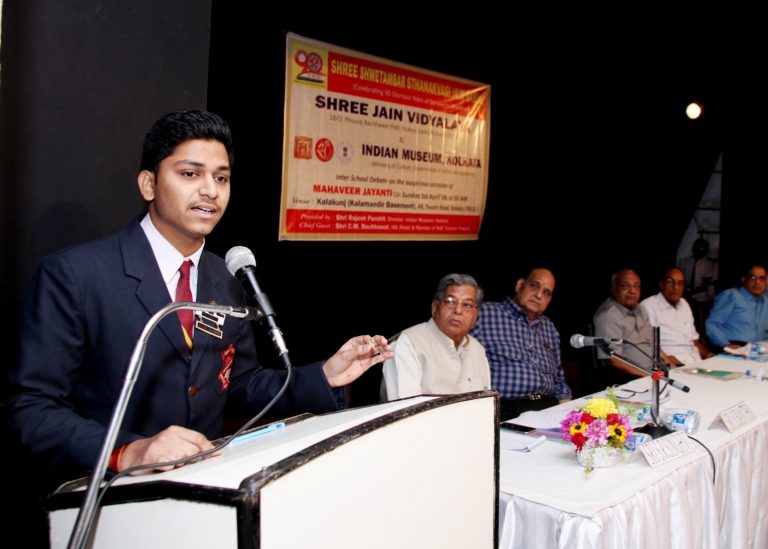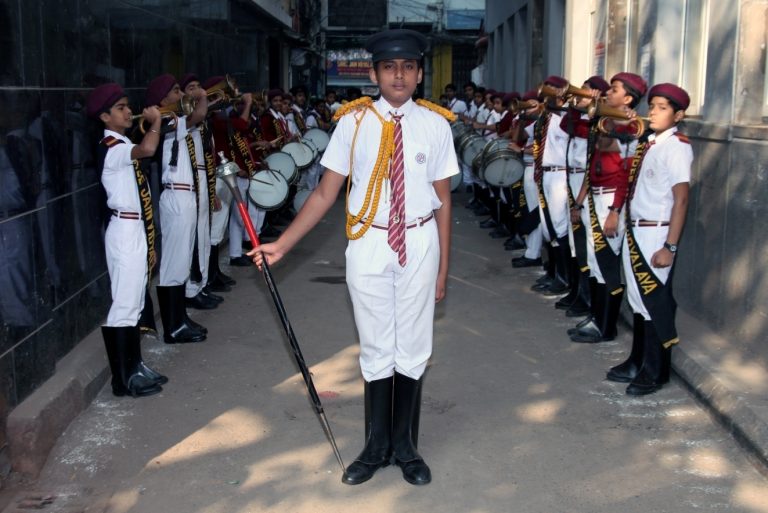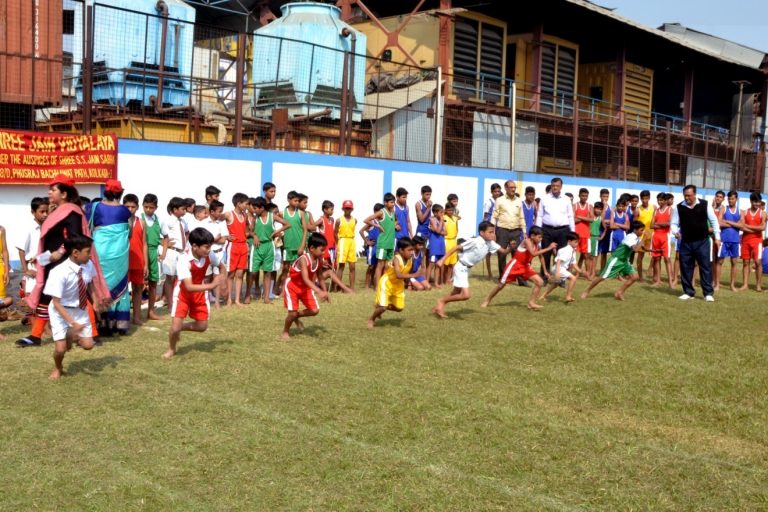 Physical Development is stressed as much as the academics and to encourage that a Basketball Court which also doubles up as a Volleyball court adorns the school grounds.
Physical activities like Martial Arts, Yoga, Music and multiple other indoor as well as outdoor games ensure a holistic growth of our young lads.
Personality Development is also stressed upon so competitions like Debates, Extempore, Drama, Quiz, Group Discussions, leadership opportunities etc. help sharpen the young minds.
The Annual Academic results of our students has always been a matter of pride as it constitutes of one of the highest streaks of 100% pass outs and every year our boys seem to set new benchmarks.
Our boys also have made the school proud in other competitive examinations like WBJEE, NEET and ICAI Examinations with their exceptional results.
Students not only bag a number of awards on Inter School levels but also on District, State and National level competitions. We bagged 4 gold, 2 silver and 2 bronze medals in National Level Taekwondo Championship and also earned a gold and a bronze medal in Netaji Subhash State Games. Our Scouts came 2nd in the district level competition.
The School too was awarded for its endeavors multiple times and here are a few instances- The Telegraph 'School that Cares Award' (2011, 2013, 2014), The Telegraph 'Excellence in Academics Award' (2013,2014) The Telegraph 'The Honour for an Educationist Award' (2017), Sanmarg 'Best School Award' (2015,2017).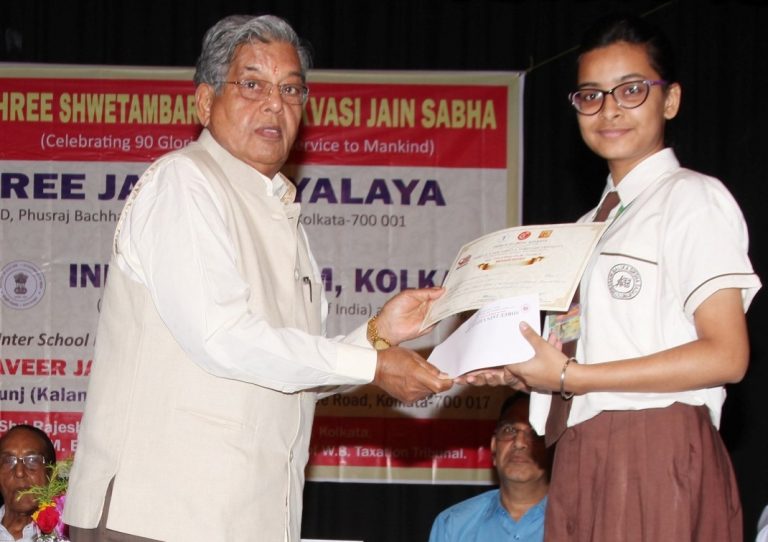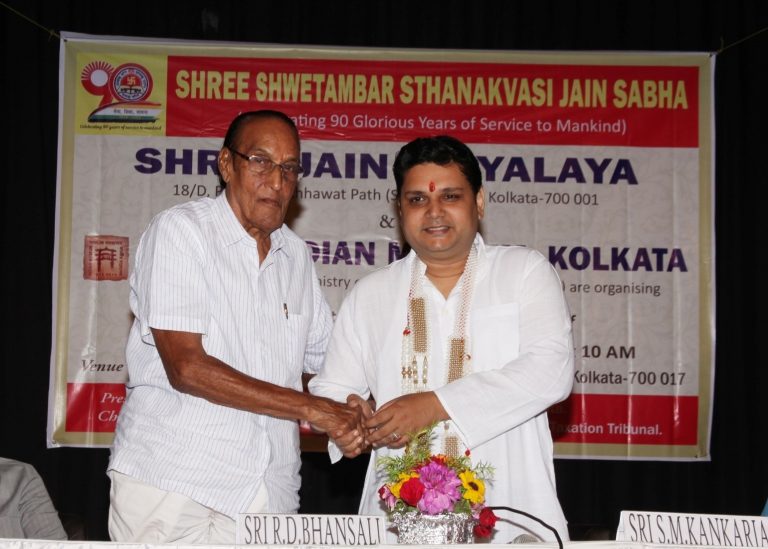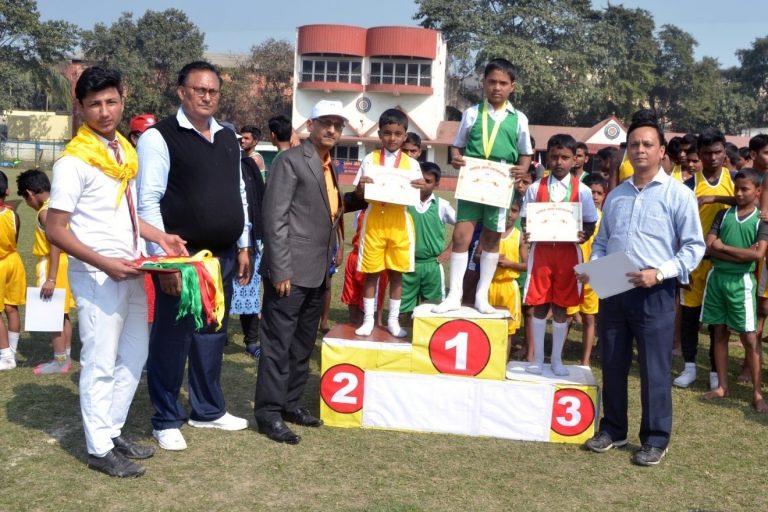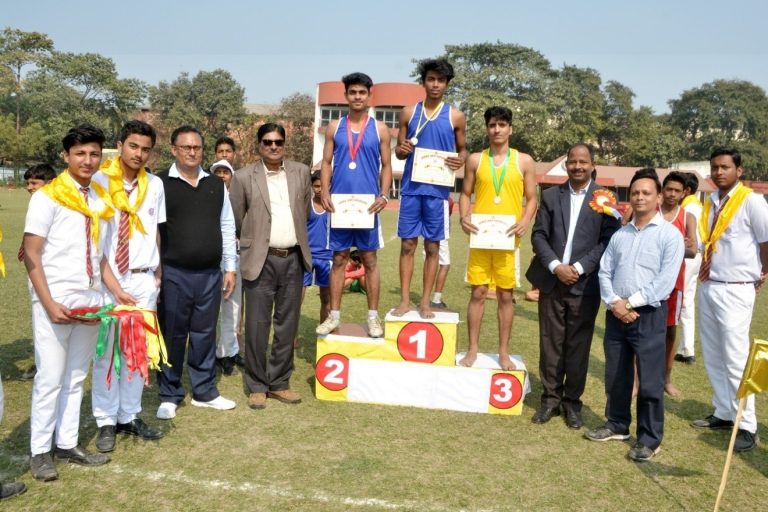 It is the positivity and the zeal to excel that we see and get from our students which keeps us driving to strive for more and work even harder in sowing the seeds of a better nation on the grounds of quality Education.
For further information visit http://sjvidyalaya.net